" Mr. Zheng, why this exercise cannot be worked out in this way?"
"Because there should have been one more condition considered."
The above is a piece of dialogue between a CIE student and the CIE guest, Mr.Zheng Lifei from College of Sciences, NWAFU, who meets the students at Fembook of Youren College every Friday evenings to talk about exercises in maths.   
The Advanced Maths, as the fundamental subject, plays an important role in specialized courses study. Therefore, Fembook of Youren College organize regular study salon and invites Mr. Zheng as lecture. The interaction at the salon betters the students' master of maths and improve their innovation ability and creativity.    
In accordance with the educational philosophy, the Fembook of Youren College is accessible to the visitors for reading books, group discussion and reading sharing. Besides, many academic salon are held here. Any teachers and students are welcome to this communication platform for academic discussion, inter-disciplinary and inter-college cooperation.The Fembook is a place where visitors can enjoy peaceful and cozy reading environment and free themselves from intensified daily study.
In addition to the role of reading place, the book is a greenhouse for wisdom and innovation. Youren College has had professor from Illinois, USA, Madam Zhang Pinsi to give reports on "Life, Dream and Growth" for the female students of Youren College. She encourages the students to work hard for self-fulfillment and practice the educational philosophy of modern female labled "knowledgeable, elegant and independent." Mr. Wang Haicheng from College of Humanities is invited to share the skills in reading while Mr. Zheng Lifei to help the students with their maths exercise.
The fembook is a small but well-decorated place with numerous books. Its delicacy, artistry design and considerate service provides the visitors comfortable environment to study and to communicate with peers.

Mr. Zheng Lifei at the Advanced Maths Salon



Talking with Madam Zhang Pinsi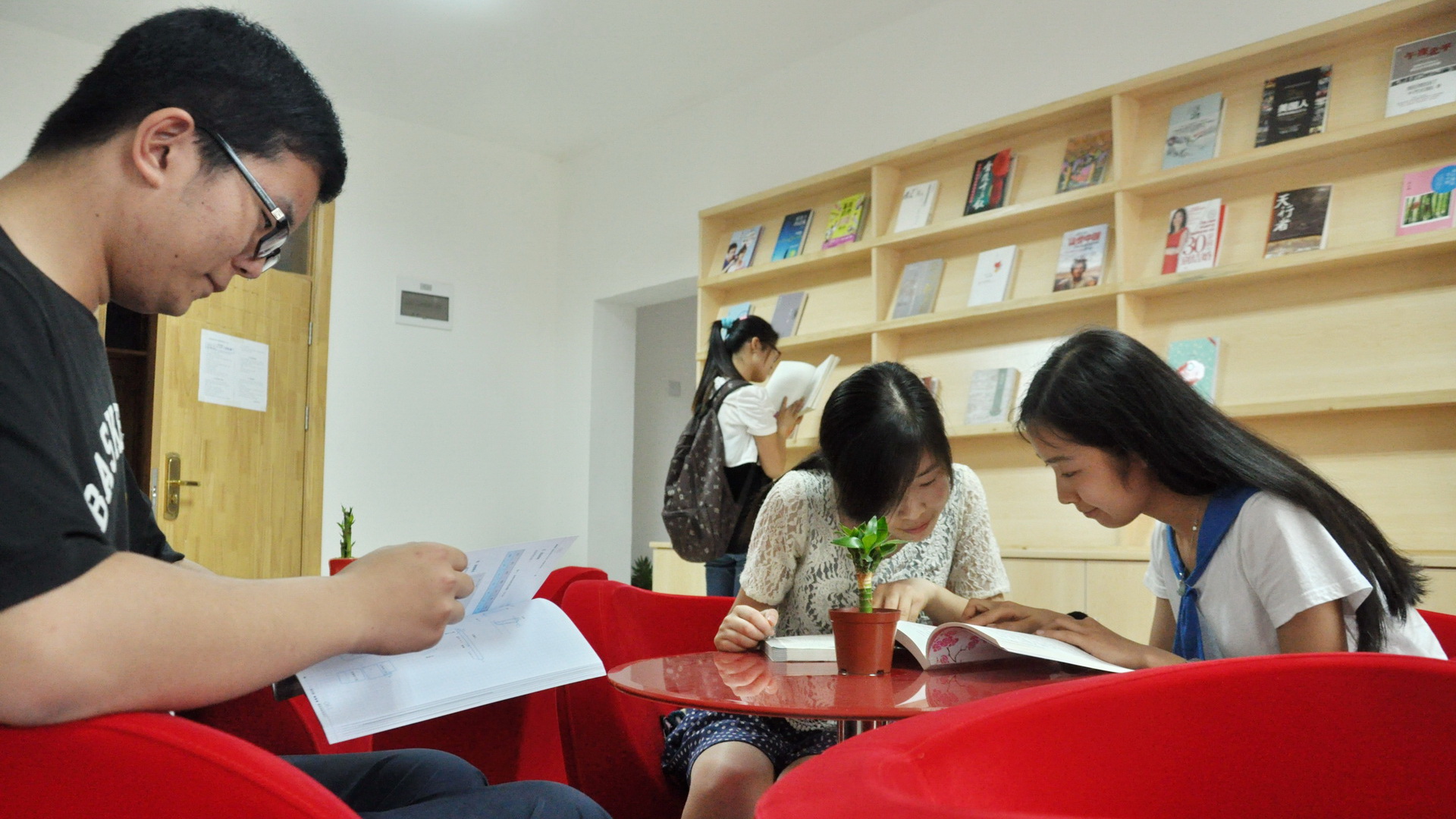 Reading in the book
(Photos: Zhang Hanwen; Translated by: Yan Xianhui)