Youth Innovation Convergence sponsored by NWAFU Youth League Committee and organized by CIE was successfully held. The Maker Club Office witnessed this salon activity which serve to set an inspiring tone for the students' innovation and entrepreneurship.   
The host lecturer Mr. Ouyang Wuqing is an prolific practitioner experienced in innovation and entrepreneurship. In the way of face-to-face communication, the lecture greatly sparked the inspiration of the students in innovation.
Mr. Ouyang Wuqing is the member of Evaluation Committee of National Standard of Food Safety, and Vice Executive Secretary of The Chinese Animal Physiological and Biochemical Society. He showed the students his over one hundred patents for invention and introduced his research orientation and experience in starting innovative business, which soon gained him great popularity among the audience. The face-to-face communication, as he said, was the most effective way to draw close the students and the teacher.
Mr. Ouyang is every skillful in drawing the students out. Some spoke up their confusion: " I am very frustrated since not many peers would like to show their approval to me when I turn to them for my business. What should I do?" " We have only vague idea of patent of invention. Is it possible that you share some experience with us?" Mr. Ouyang soon gave instructive answers and suggestions as solutions to those problems. He also encouraged the students to keep observant and sensitive in daily life. Reflection and curiosity are two essential elements for innovation.
The inspiring communication left deep impression to the audience. Student Chen Geng, one of the audience there shared feelings: " The Youth Innovation Convergence meeting is very helpful and informative. The face-to-face communication with Mr. Ouyang Wuqing enables me to realize the weakness and find out the solutions for improvement. I will follow the instruction of Mr. Ouyang, to put the abstract knowledge into practice."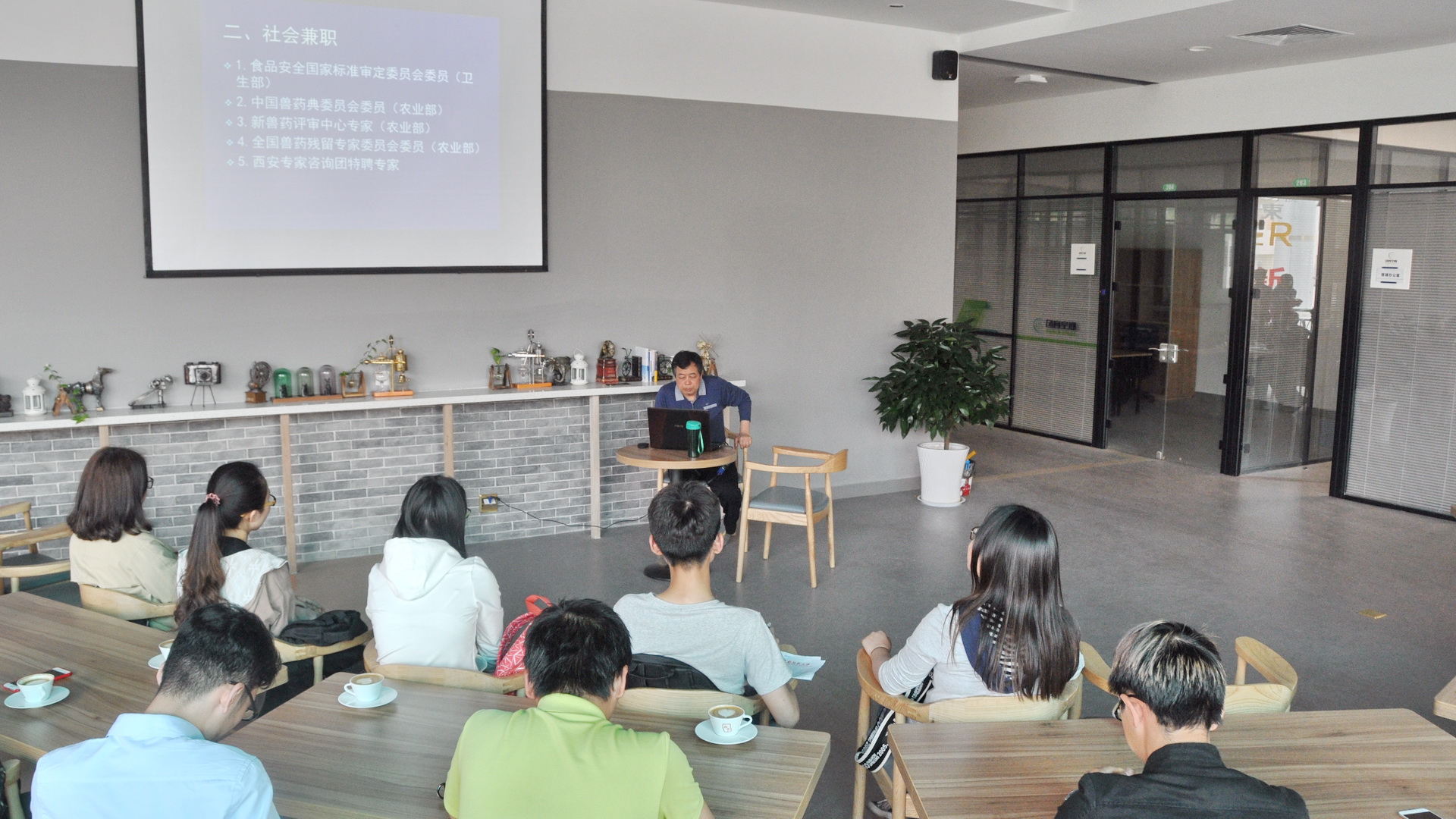 in the lecture
(Translated by: Yan Xianhui)