"Though I couldn't get reunion with my family this winter vocation, the company and care of my teachers makes me feel as warm as at home!" said Li Qiao, a student from Henan. On January 31, the right day of Lunar New Year's Eve, Mz. Li Haihua, Secretary of the Party branch of CIE, along with Mr. Wang Xiaoping, Vice Dean of CIE, and Mr. Li Xiangtuo, Deputy Secretary of the Party Branch of CIE, held a New Year's tea party for the CIE students who were to spent the vocation at university.
"How is your life here?" "Do come to us if you are in need!" The heads of CIE said to the students. They expressed sincere thanks to the students for their support and cooperation with the university and CIE during the epidemic. They also inquired about the living and learning conditions and suggested the students follow the epidemic prevention and control regulations of NWAFU. They then emphasized the importance of safety and personal protection, and encouraged the students to keep in close touch with their family members online. Doing exercise and working and resting according regular schedule would do good for the health. To take good advantage of this vocation for enriching life and learning required feasible plan and persistent work. Whenever and whoever need help, do let the college know and we will spare no effort to give help timely, said by the heads of CIE. The college would ensure that all CIE students here had a warm, fulfilling, happy and peaceful vocation and Spring Festival.
The students extended their thanks to the teachers for their kind visit, and shared their vocation plan and progress in study and research made in vocation. At the end of the party, CIE send love presents to the students and wished them all a happy Spring Festival!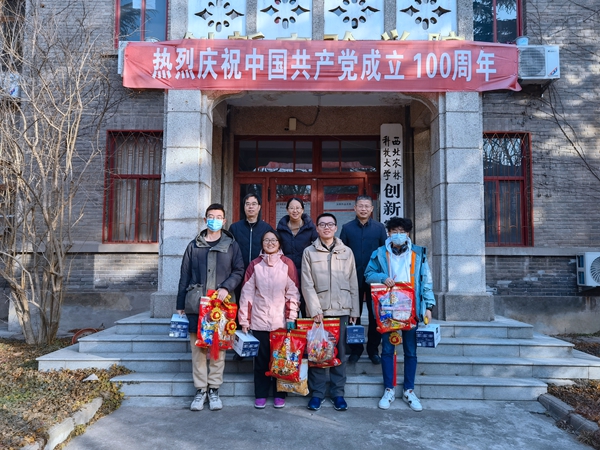 Heads of CIE Visiting the Students

Translated by:Yan Xianhui