On the afternoon of November 11th, CIE organized a visit for students of Elite Class 2101 of Environment Engineering Majors. They were shown the way to the labs in College of Natural Resources and Environment. This activity is designed to inspire the students in study and enhance their understanding of their majors.
First, two teachers of the host college, Zhang Jianguo and Tong Xiaogang introduced the research contents, development direction and teaching personnel of the science of resources and environment, and the soil and water conservation and desertification prevention They also answered the questions the students raised and helped them outline the plan in academic growth.
  After the meeting, another teacher, Zhang Hong, showed the students to labs, including the Nutrient Resources Lab, the Plant Nutrition Lab and many other labs. At the equipment lab, Zhao Ran introduced the experiment platform, the system of large-scale instrument sharing, and the types of instrument. Guided by the teacher's detailed explanation, the students learned about the role of various labs and the basic principles and utility of a large number of advanced experimental instruments, such a such as chromatographs and mass spectrometers, which arouse the students' strong interest in scientific research.
Li Jialin, one of the visitors, said : " My visit to the labs greatly enrich my knowledge of large-scale experimental instruments, especially their principles of operation and utilities. I do enjoy and benefit a lot. I am also inspired by the researchers' wisdom and their passion to scientific research. "
Our college have conducted series of lab-visiting activities. The reports or visits are proved efficient in enhancing students' understanding and identity of their majors. These activities will serve as motivations for their academic growth.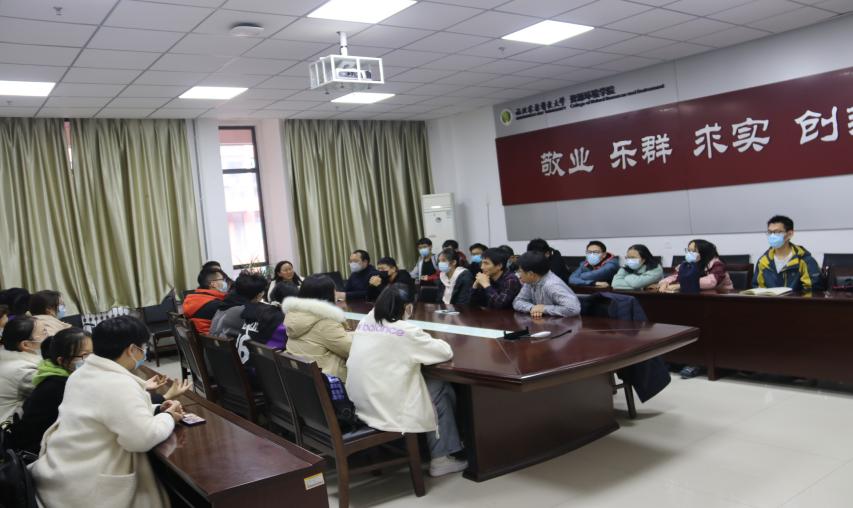 Listening to the introduction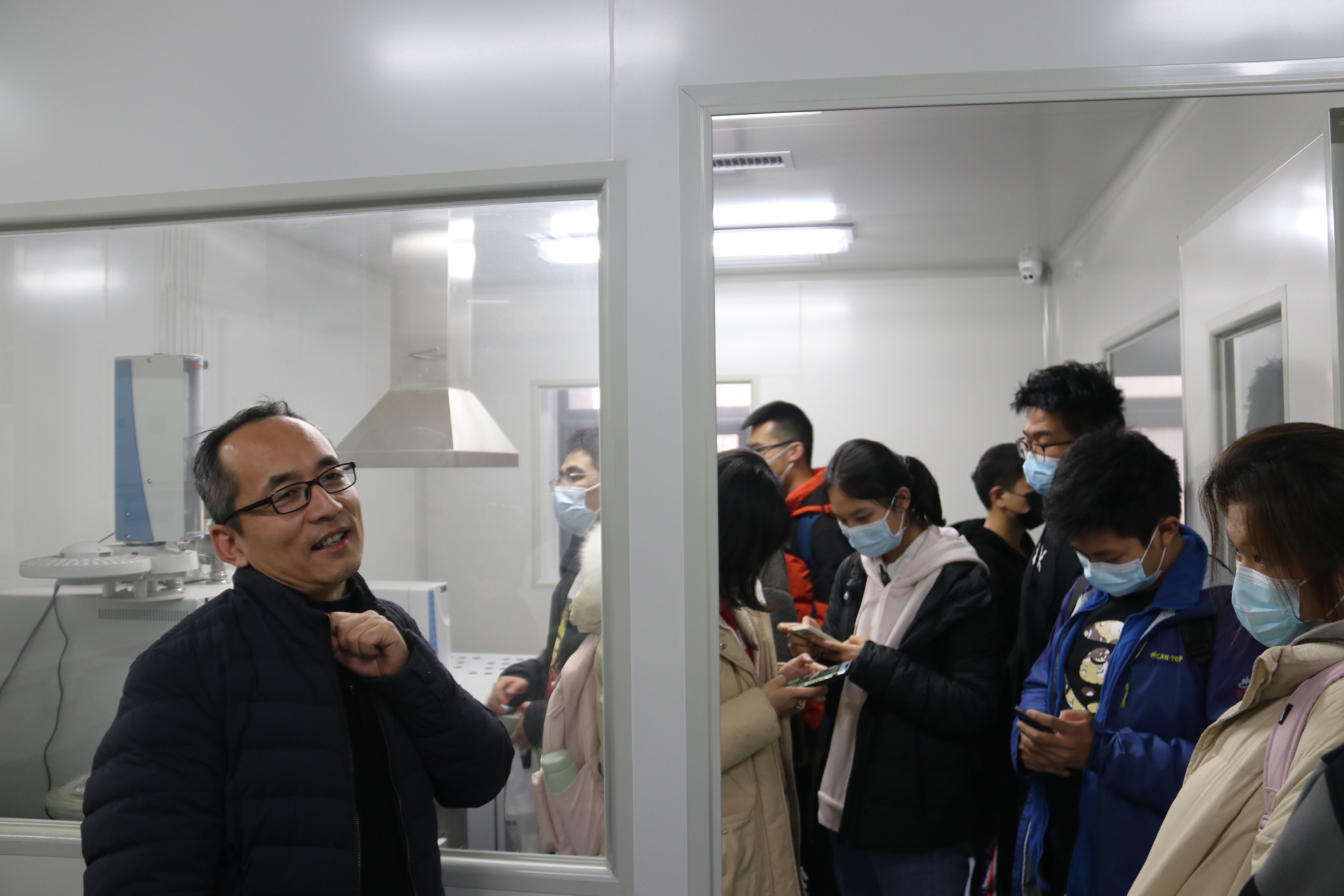 Visiting the lab