How lovely the March is! Bright sunshine and budding leaves unveil the mask of spring. It is the best time for taking a walk outdoors. To enrich the life of students in this brilliant season, CIE Student Party Branch held the " Jogging and Enjoying" activity on March 23rd .
Starting from the gate of Youren College, following the route of little garden, CIE administration building, No. 3 teaching building and other landmarks buildings of our university, the joggers enjoyed the beautiful scenery on the way. The laughter, the sunshine, the fresh air and the fine view of campus brought joy and delight to the students who shared their study and research experience with their fellows.
This activity popularizes the philosophy of " Green Fitness, Healthy Life" and draw close the distance with the nature. Relaxed and delighted, the students' team spirit was also greatly strengthened.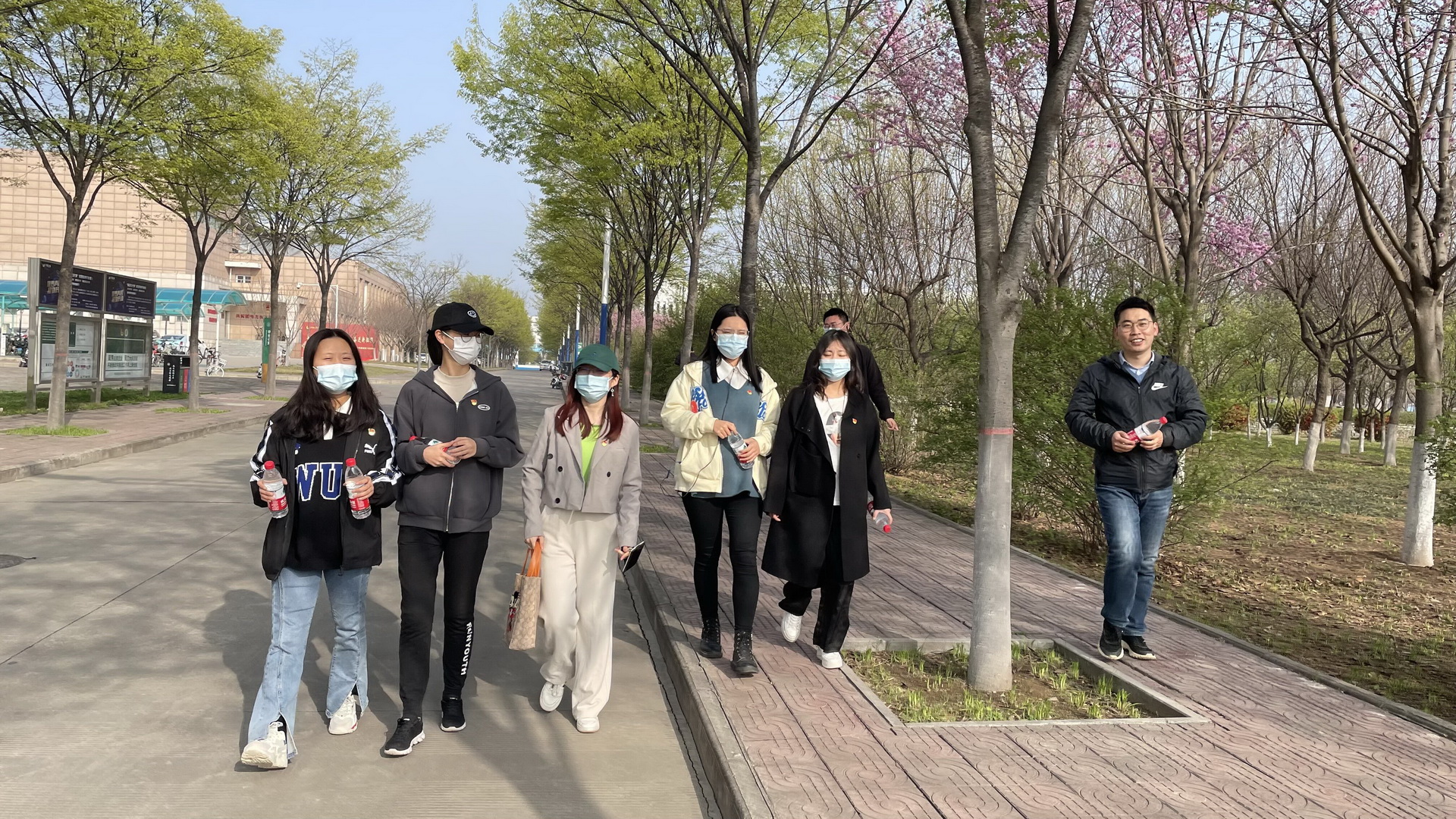 a glance at the joggers

Translated by:Yan Xianhui