Youth remains as love to NWAFU never fades. On June 6th, led by the form teacher Zheng Lifei, CIE students of class 173 took their graduation group photo on NWAFU south campus.
All the landmarks of the campus witness the wonderful moments of the students life. The stone carved with the name of NWAFU at the university gate, the signboard of 100th Anniversary of CPC Founding, the library, the grand buildings and the west lake recorded the students' love to this university. Ren Zhaorui, the cameraman, is a student from CIE Biology Base Class 1904.
Afterwards, a class meeting was held, at which all students shared their feelings of the college life and their great longing for bright future. Hu Pinli, the class leader, said: "The one who impresses me most during the past four years of university study is Chen Xuanyi. He is diligent, studious, and positive. Whether it was scientific research spirit or political awareness, he is such a great model for all of us. And, I would like to extend gratitude to our form teacher. He has been fully dedicated to our growth, giving so much help and guidance. I hope that everyone will work hard to fulfill the self-actualization, and achieve a dual success in career and family." Luo Ruilin, Youth League Branch secretary of the class, said: "Thank you all for your support and cooperation to my work. I also want to thank my roommates. We have been getting so well along with each other. Finally, I hope that everyone has a bright future." Mr. Zheng Lifei, the class form teacher said: " The end of university life is just around the corner. Everyone is ready for a new page of your life. Though difficulties may lay ahead on the way, the opportunity will come along. Bear in mind that, be a positive and kindhearted person."
As the monitor says, this activity is a warm-up for graduation and a start of a new journey . There is no replay button in time, but the good will remain forever. The graduates are about to leave their alma mater and go on their own careers. May you light up hope with great love, explore the unknown with firm belief, lead the times with faith, and embrace a bright future!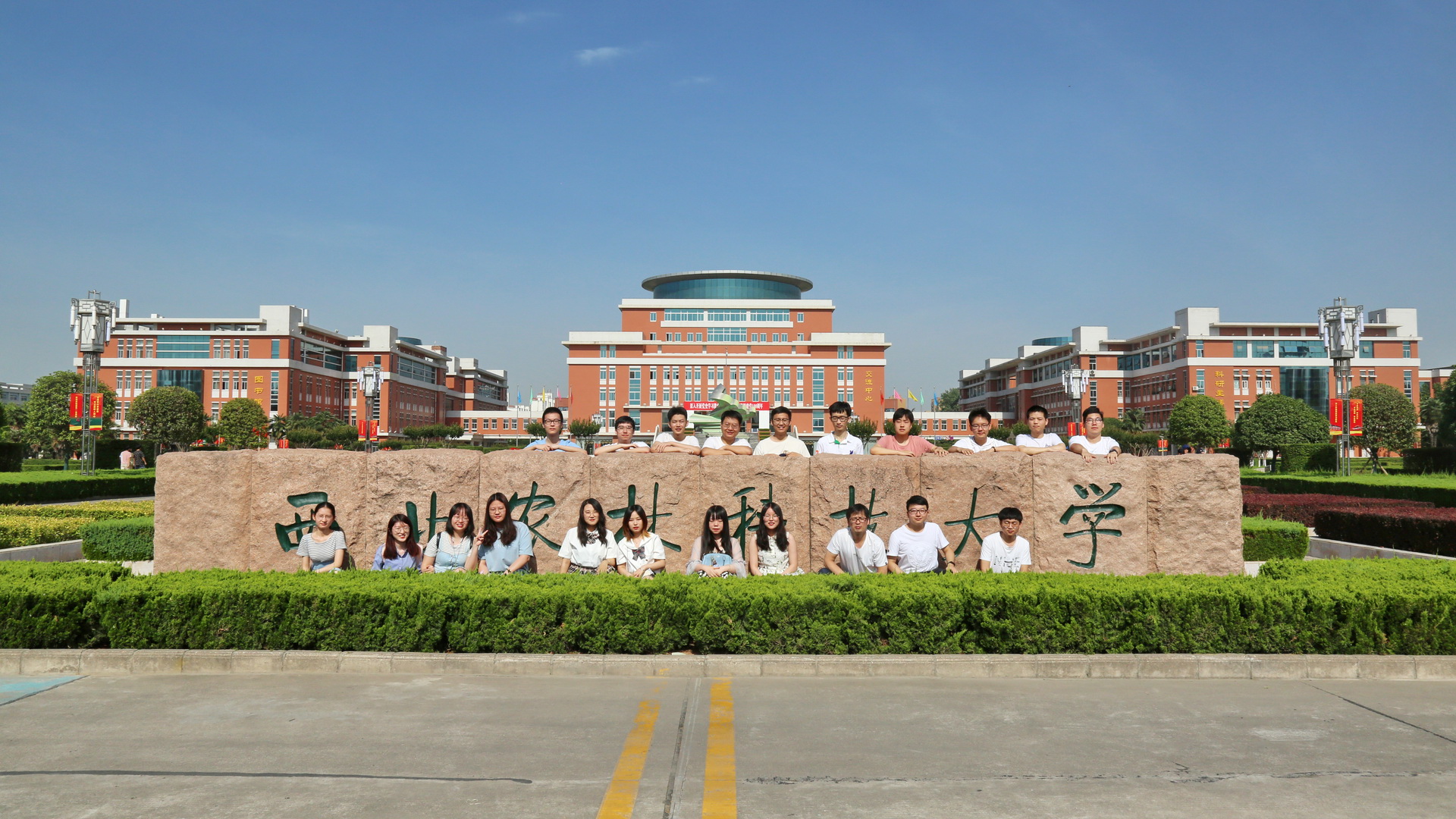 Group photo of students and Mr. Zheng Lifei

(Photos from: Ren Zhaorui; Translated by: Yan Xianhui)