In winter holiday, CIE freshmen paid return visited to their old schools in 6 provinces. With the support of NWAFU and CIE, the students conducted series of propaganda activities in their Alma Maters and received warm welcome.   
To guarantee the success of return visits, CIE invested greatly in the preparation. There were 17 students serving as visiting-group leaders, who were required to attended two training meetings organized by CIE. They learned about the significance of return visit and acquired useful skills in propaganda from the training course. They also received suggestions on propaganda ways, building promoting platforms and composing final reports.
It goes without saying that propaganda has been playing a vital role in life and work. Therefore, to further the promotion of NWAFU in the feeder middle schools, CIE Blog, Wechat, E-class platform, CIE website and Q-zone of CIE Student Union and Youth League Committee were kept in operation and updated in winter holiday. In addition, CIE Blog and Wechat occasionally push news like CIE Highlights In 2016, form which the followers could have a glimpse of CIE teaching activities and student life. These eye-catching news showed the excellence of CIE and the wonderful life at NWAFU.
To have the propaganda more effective and sustainable, visiting groups conducted the promotion in various approaches. They played the VCR of NWAFU; they introduced university's history, development and enrollment policies with the aid of PPT; they set reception desk for perspective students' inquiries; and they held experience sharing meetings to encourage the middle schools concentrated on the preparation for College Entrance Examination.
It is estimated that all CIE students joined the return visiting activity as long as it is launched. This year sees a further step in the propaganda innovation as 5 online platforms put in run.
Towering tree budding from its root as surging river rising in its source. The students are like towering trees and surging rivers while their old schools are theirs roots or source. The return visit greatly enhances their ties and give them a chance to show their growth.

At No. 1 Middle School of Zhengzhou



At No. 1 Middle School of Nanyang



In the class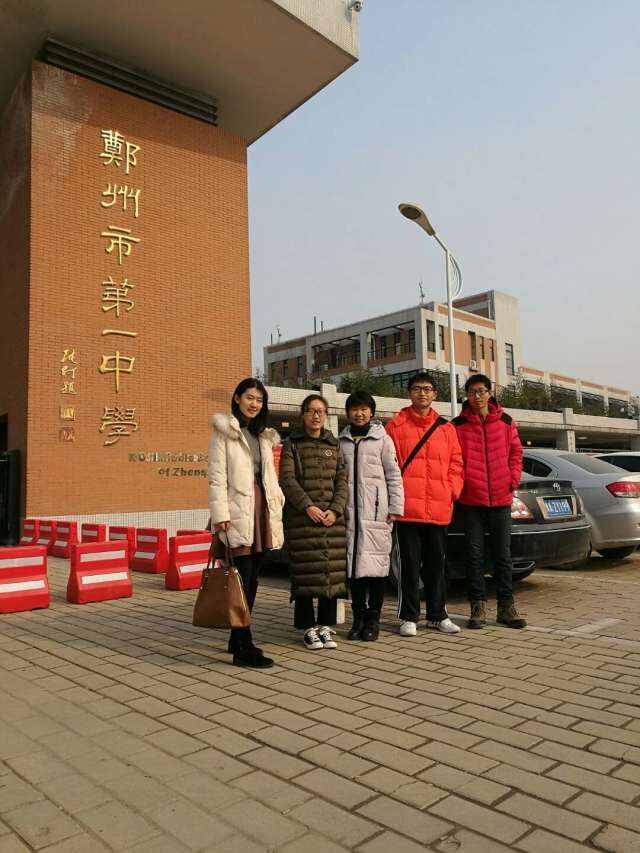 Group photo



In training class
(Translated by: Yan Xianhui)