To further reform and exploration in teaching methodology and improve in-class teaching quality, Mr. Li Shaojun conducted the observation class of Visualizing Cells and Molecules for Y2015 CIE students on the morning of March 9th. Members of NWAFU teaching inspection group---Mz. Wang Baoli, MR. Liu Guangzu and Mz. Yang Shushen attended the teaching activity along with CIE Associated Dean, Mr. Wang Xiaoping.
On the topic of working principles and functions of different microscopes, Mr. Li designed the class carefully in all aspects. Ahead of the class, Mr. Li assigned the preview exercises through the e-learning system. He asked the students to work in groups to preview the relative information in textbooks and collected information of required pictures. The assignment aimed at enhancing students' understanding in microscope by figuring out the differences among the pictures took with different microscope.
Concerning the preparation done, it was not a surprise to see the students' responsiveness to questions raised by the teacher. Mr. Li then made detailed explanation on imaging ways and functions of different optical microscope and electron microscope.
In the class, each group was required to show the pictures they collected and made oral presentations. Mr. Li then analyzed each group of pictures and taught the students how to identify with which microscope the pictures were took.  
This observation class shows a further step in teaching reform. The lively atmosphere in class greatly motivates the students and enhance their communication with classmates. The way of group work will certainly accelerate the development of their study and research. From the feedback of students, we could tell they enjoy and benefit from the three-step teaching and learning model--- "pre-class reading + group discussion + in-class explanation".

Mr. Li Shaojun in class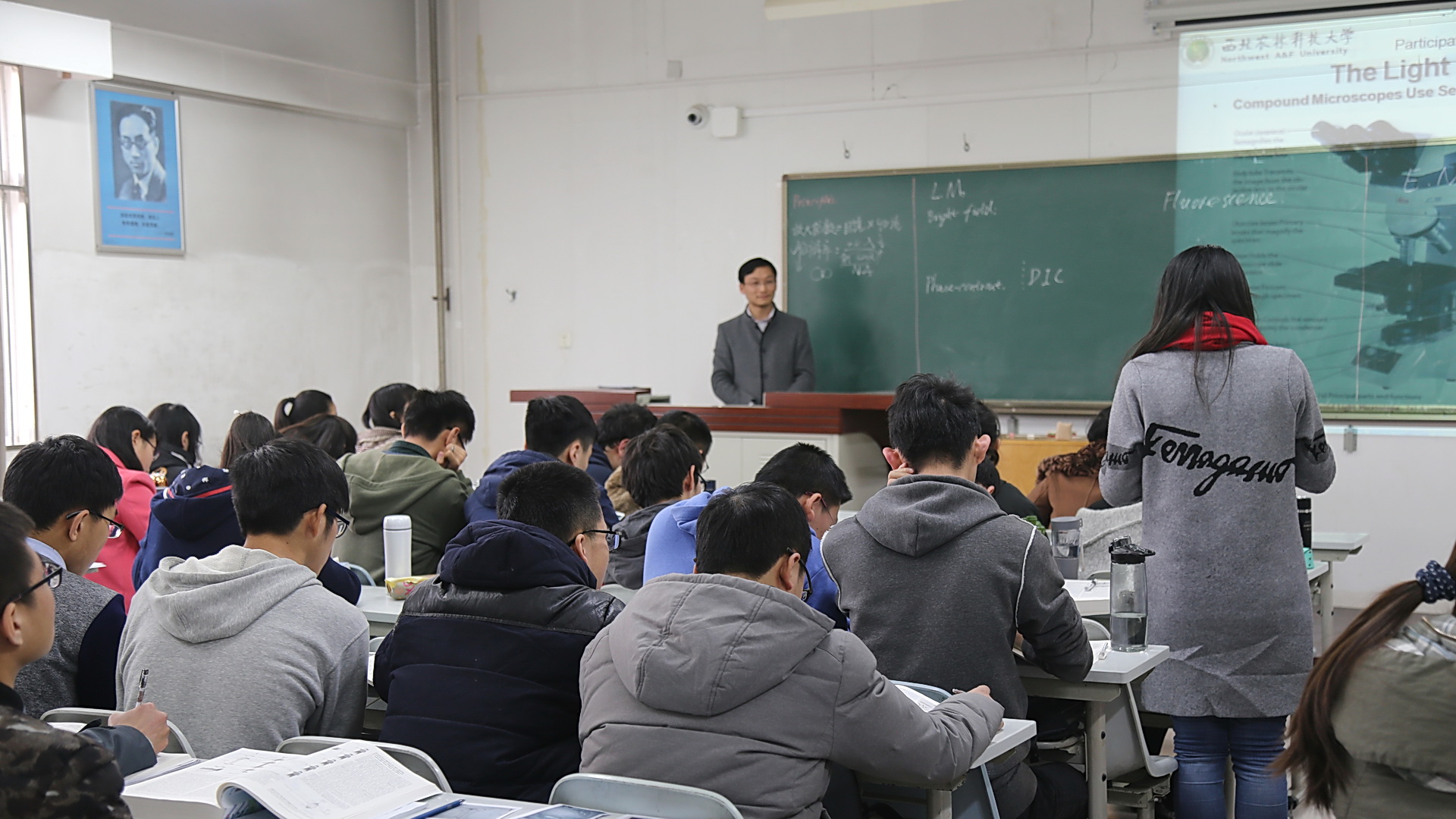 Active students in class
(Photo from: Huang Ni; Translated by: Yan Xianhui)