At 7:00 on March 17th, multi-media classroom on first floor of CIE building witnessed one of the greatest events in CIE teaching. The report---A Brief Introduction to Major and Discipline Orientation of Veterinary Medicine---given by professor Yang Zengqi (Associate Dean of College of Veterinary Medicine) was held there, unveiling the CIE's tutorials program of Y2017 spring.
Professor Yang started his report with topic on missions the veterinary medicine should undertake and the application and prospect of this major in disease control and prevention, scientific research and food security. Then he introduced the bachelor's degree program of this major, in terms of major features, teaching staff, teaching achievements, labs and students development. He also interpreted the training objectives of veterinary medicine major. The audience showed special interest to the talents resources, international cooperation, research platform, off-campus base and research programs.
Before the end of report, professor Yang introduced the most intriguing part --- discipline and research orientation of veterinary medicine, and answered the questions raided by the students on this topic.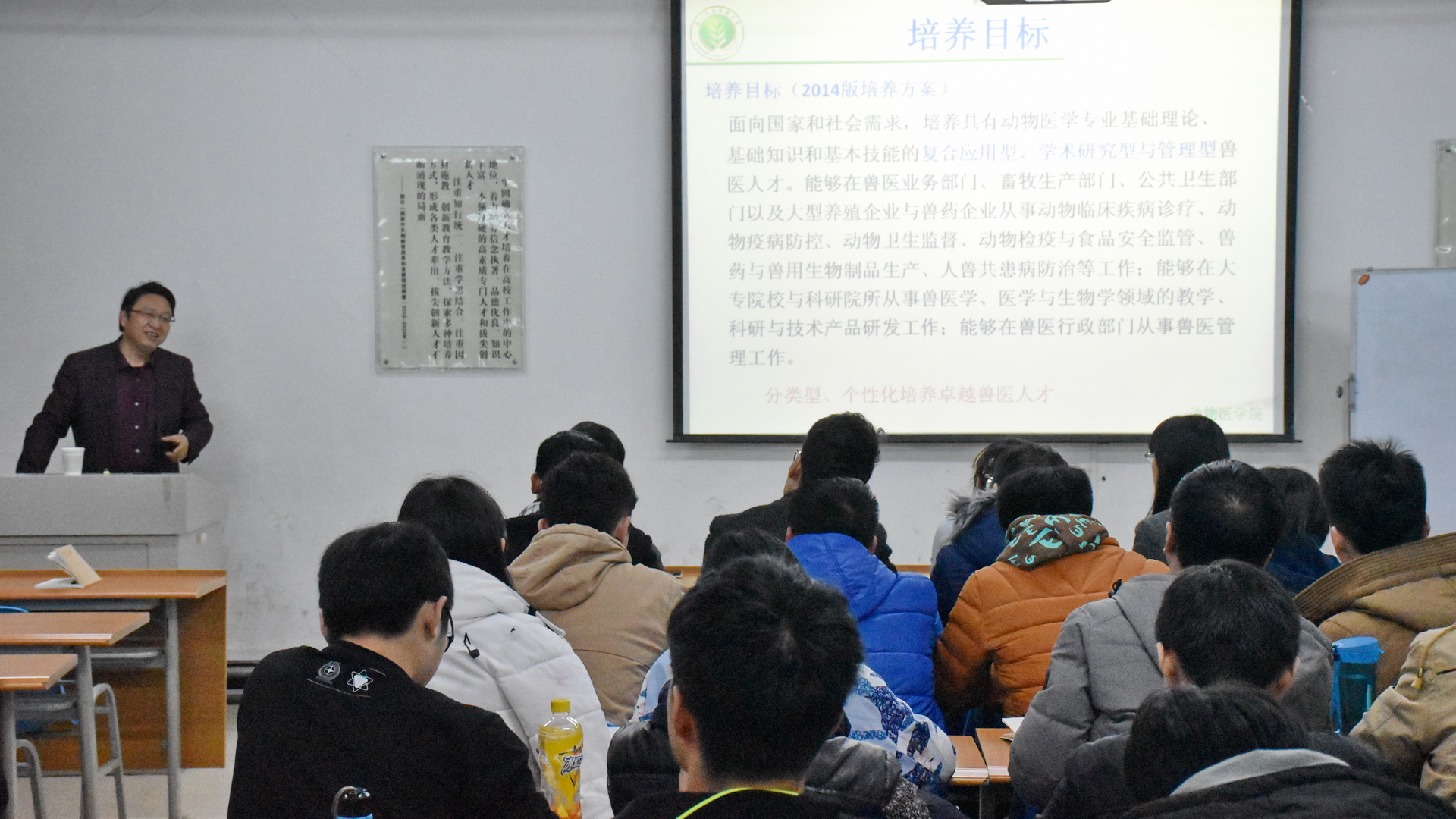 Professor Yang Zengqi



Q&A session
(Photos by: Shen Zhentong; Translated by: Yan Xianhui)