On the morning of April 27th, Bio-technology Class 1504 had a wonderful English Skills class given by Thai teacher Kate. CIE Associate Dean Wang Xiaoping, Deputy Party Secretary Pei Zhichao and Secretary of Teaching Affairs Office Ma Chuan who joined to the class as teaching observers were impressed as much as the students were by the beauty of language and culture.
The first of two sessions as Kate designed was oral English, commencing with the intonation and rhythm. To improve students' ability to express ideas in a fluent and native way, Kate organized reciting activity first. The students were encouraged to experience the intonation in oral expression by trying practicing question, declarative sentence and disjunctive question. In addition, they were asked to read short sentences to the rhythm. The repeated practice promised their reciting going in a speedy, accurate and orderly way. All the students were highly engaged in this oral activity and fully enjoyed the benefit.
The second session is vocabulary-enrichment activity. As Kate has rich experience in living and studying in America, she took the vocabulary in relation to laws as teaching content. In the way of making comparison to further students' understanding, she familiarized them with differences in Chinese and American cultures and laws. In group work, she assign the students to talk about taboos and appropriateness of behavior in different countries. She also voiced her ideas to enhance the students' understanding on this topic.
The joyful and relaxing class has to come to an end though many students lingered on the discussion and learning after the class. We believed that the wonderful class has brought to them knowledge of culture and laws, and greatly intrigued them in learning English.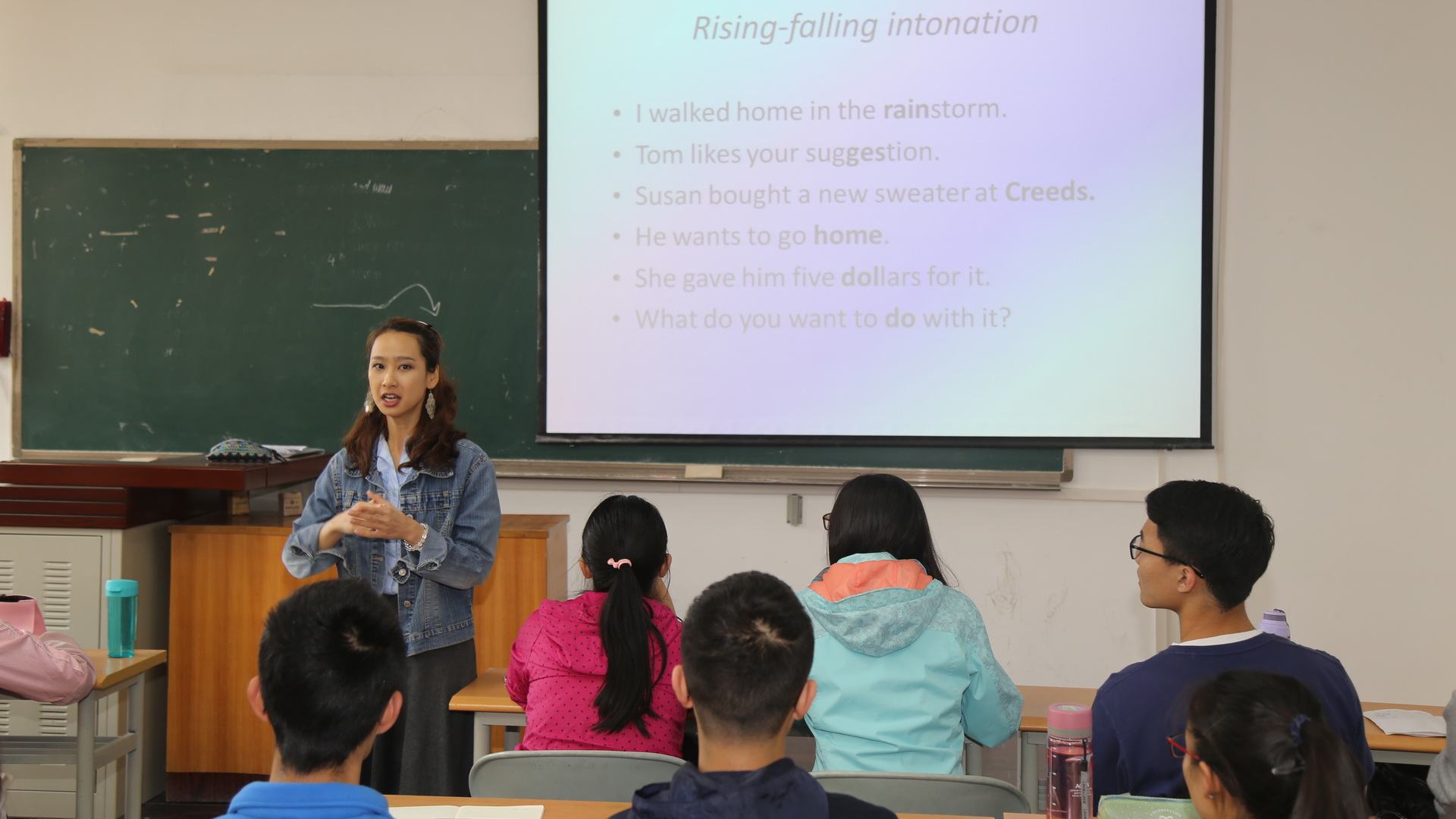 on English Language Skills Class
(Translated by: Yan Xianhui)