On the evening of June 8th, CIE held conversazione of Y2017 graduates in Lide workshop of Youren College. CIE Party Secretary Mz. Li Haihua, CIE Dean Mr. Ou Wenju and CIE Associate Dean Mr. Wang Xiaoping had a pleasant talk with Y2017 graduates face-to-face.

First, the Heads of CIE, on behalf of CIE and NWAFU, extended sincere wishes and hopes to the graduates. The student Party members were encourage to play their leading role in sorting things out in appropriate way when leaving university. At the meeting, two parties exchanged ideas of teaching, management and service of CIE and NWAFU. The senior staff also accept the advice and suggestions of students in promoting CIE development. In addition, the talk covered the topic of study tour program. The student representatives were informed clearly of the procedures. They said that they would take good advantage of this opportunity offered by CIE and move forward determinedly on the way to academic success.

Last, all members of CIE Student Union present at the meeting send their good wishes on behalf of all freshmen to the graduate representatives. In addition, they consulted the graduates about questions confronted with the freshmen in study and life. The communication between senior grade students and freshmen was even more heated than ever.

The graduates greatly enjoyed the face-to-face communication with CIE Heads and benefited from the information. It shows the educational philosophy of CIE ---to give them fish and teach them to fish.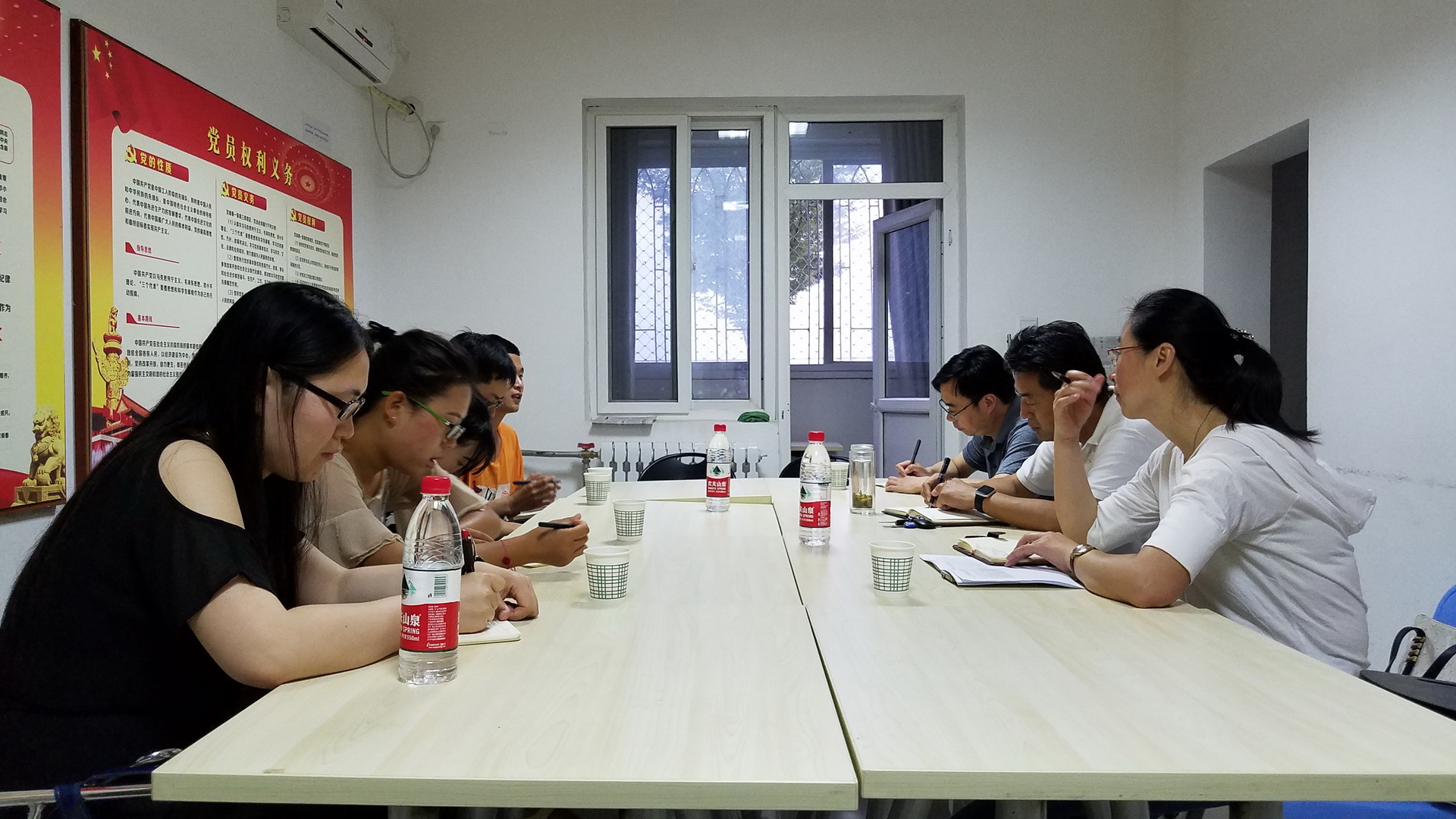 at the meeting
(Photos by: Wu Hao; Translated by: Yan Xianhui)