"Research training not only improves my practical abilities, but also strengthens my wills and enhances my determination to continue the pursuit," said by one of the examinees, Sun Li who has just finished a three-year training program. On July 1st, Evaluation on Y2014 CIE Students' Innovation and Research Competence was held as scheduled and rounded off, marking the completion of Y2014 students' three-year research training programme.

Examinees were divided into three groups while the panel consisted of 15 professors from College of Life Science, College of Food Science and Engineering, College of Forestry, College of Animal Science and College of Veterinary Medicine. There were two sessions of evaluation defense: presentation and Q&A.

In the first session , the examinees showed their experience of research training with the aid of PPT, covering their achievements, growth and gratitude to this program. To make the research topic better understood, some students demonstrated their research with real objects, which soon gained them examiners' appreciation. It is a shared idea of the students that, the research training has greatly improved their abilities of all aspects and enhanced their determination to continue the pursuit in this field. When the students were done with the presentation, the panel made inspiring comments and put forward constructive suggestions. Among all the examinees, Hou Lijun, Ling Min, Li Jiaxing and Yang Jie had special on-line defense through the internet, as they were in Canada on their study tour sponsored by China Scholarship Council.

Comments given by the panel on students' research ability, research achievement and quick mind, as well as on CIE's research training system were favorable remarks.

The research competence evaluation consists of three parts---daily performance, mentors' comments and panel's evaluation. Specifically, it includes evaluation on students engagement in research and innovation activities, personal performance in mentor-guided research training program, and their involvement in academic competition and teaching practice.

CIE has been playing an arch role in this activity, from making systematic plan and specific tips to guiding students in summarizing their experience and achievements in training program or in mentor-guided program.

Cultivating top-notch talents and improving students competence in innovative research have always been CIE's unremitting pursuit. With years of exploration, CIE has established a systematic and effective system of research training, laying solid foundation for cultivating talents of high quality.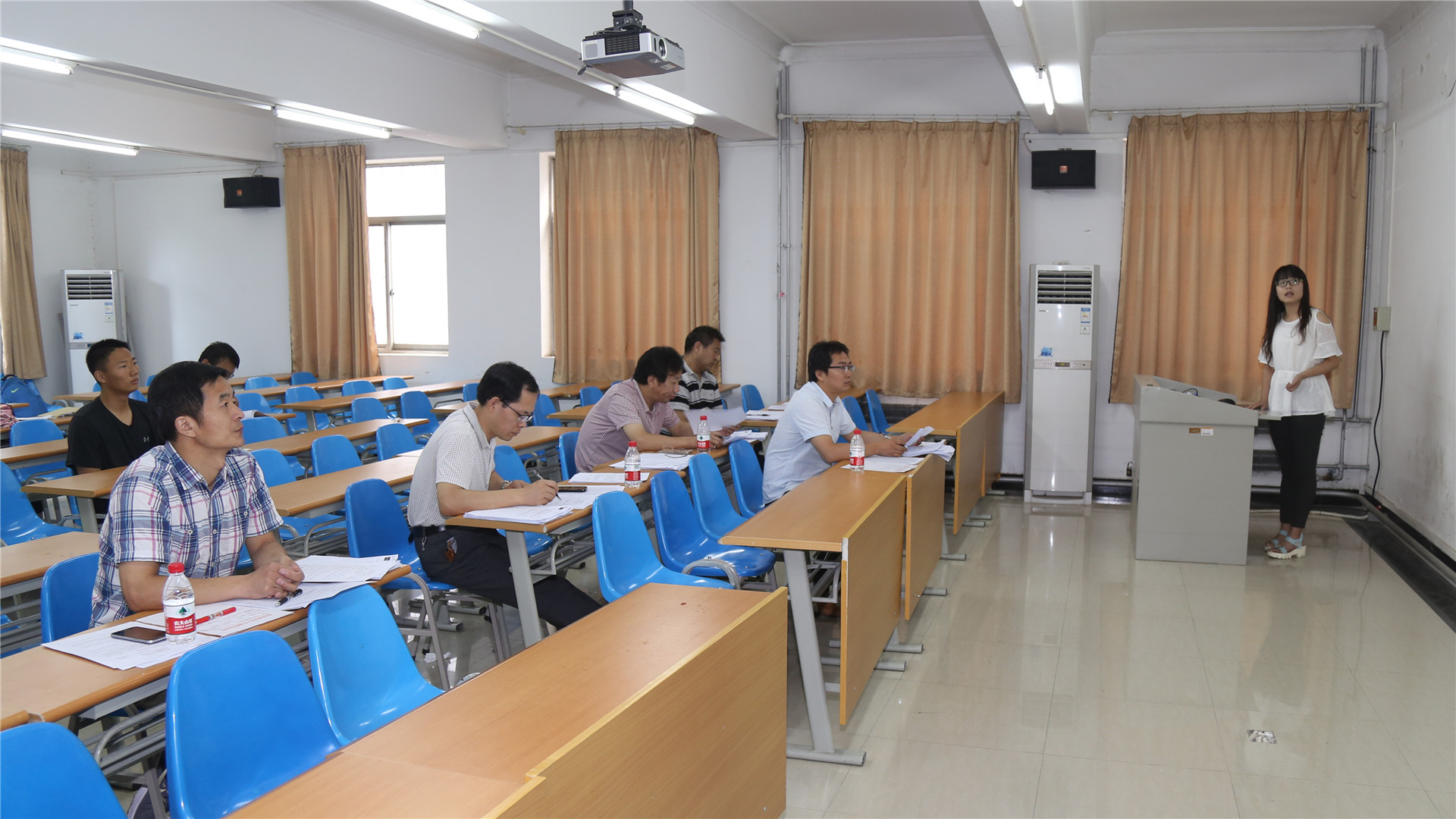 A snap of evaluation defense ---Group 1



A snap of evaluation defense ---Group 2



A snap of evaluation defense ---Group 3
(Translated by: Xianhui Yan)