The recent years witnesses the great progress of CIE made in teaching and researcher. To mark the 10th anniversary of CIE's establishment and extend the sincere thanks to those who have been constantly dedicated to the development of our college, the Heads of CIE paid festival visit to teachers, mentors and form teachers of CIE. If not for their full engagement and contribution in teaching and research, the success of CIE would not be possible.

Teachers from College of SciencesMr. Wang Junru, Mr. Zheng Lifei and Mr. Chen Tieshan, who have been teaching basic courses for CIE students for many years, persisted in exploring in-class teaching reforms. They made a series of educational reforms and accumulated great wealth for the college education reform, and gained great popularity among students. Teacher from College of Animal Science and Technology, Mr. Lan Xianyong, whose instruction has had students win numerous prizes in research projects. In addition, Mr. Yuan Jungang from College of Humanities, has been serving as the form teacher of CIE for many years, who has actively guided the students' ideological education and daily life, and has made positive contributions to the development of students' character.

No full-time teachers or own labs never means obstacles to CIE development, because we have gathered the best teaching team and resources that are strong and capable enough to deal with any challenges. To serve to the blue print of NWAFU, we are more farsighted in education and have been paving the way for the growth of CIE students and have made out of a large number of talents with broad basic knowledge and unlimited scientific research potential. The development and growth of this batch of "seeds" will surely become the precious wealth of NWAFU in the long run.

China is known as the a state of courtesy, and respecting for the teacher is the traditional virtue of the Chinese nation. On Teacher's Day, CIE students spontaneously organized activities to express their respectful love for the teachers in their way, filling the special occasion with warmth and passion.

CIE Heads Visiting Mr. Wang Junru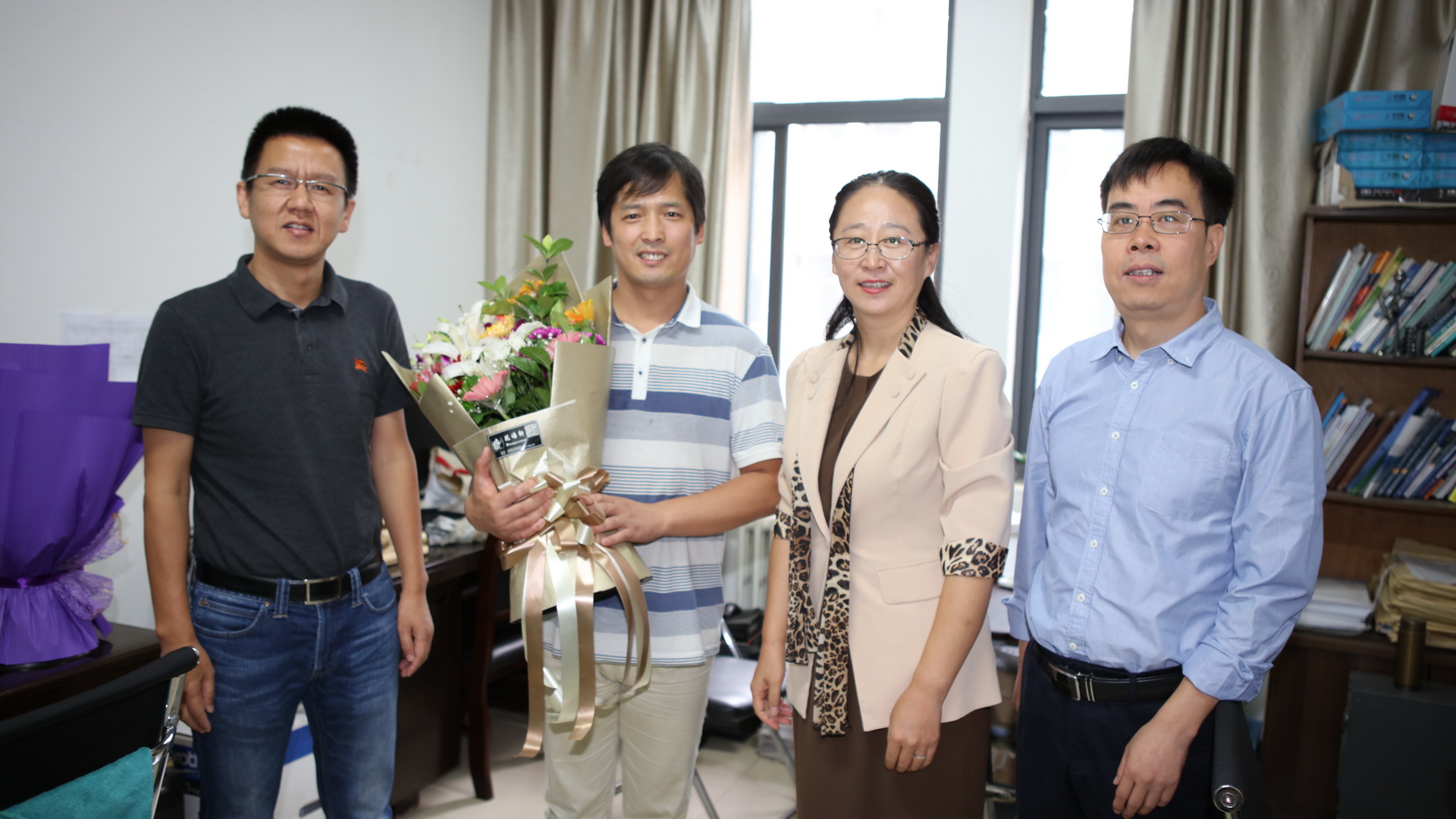 CIE Heads Visiting Mr. Zheng Lifei



CIE Heads Visiting Mr. Cheng Tieshan



CIE Heads Visiting Mr. Lan Xianyong



CIE Heads Visiting Mr. Yuan Jungang