To help with the establishment of the agricultural cultural construction, serve the three rural issues, and fulfill the 12th change of the village director assistant, the Innovation Experimental College held an experience exchange at the Lide Fang. The 11th village director assistants and those who wished to participate into the practicing service attended the exchange.
Assistant representative Zhang Shanyu shared the understanding of the job and introduced the village from its location, personal structure, population size, and difficulties from the work; he also expressed is anticipation for the future assistants. Representative Li Jie introduced the personal experience from the practice and encouraged everyone to join the service. Students actively raised questions after the sharing and the representatives answered patiently.
Representative Wang Yuqian said, "This position is more about providing a platform for students and giving convenience for villagers. The job itself is not that difficult. A good preparation and planning will help you gain a lot in the one-year practice." Student Cui Baozhong said, "The senior's introductions help me have a better understanding toward this practice. I hope to have a chance to join the activity and make my own contributions."
This exchange on the one hand helped students understand the detailed requirement of the village director and lead students pay attention to people's livelihood, and on the other hand demonstrates voluntary spirit and encourage students contribute to the three rural issues.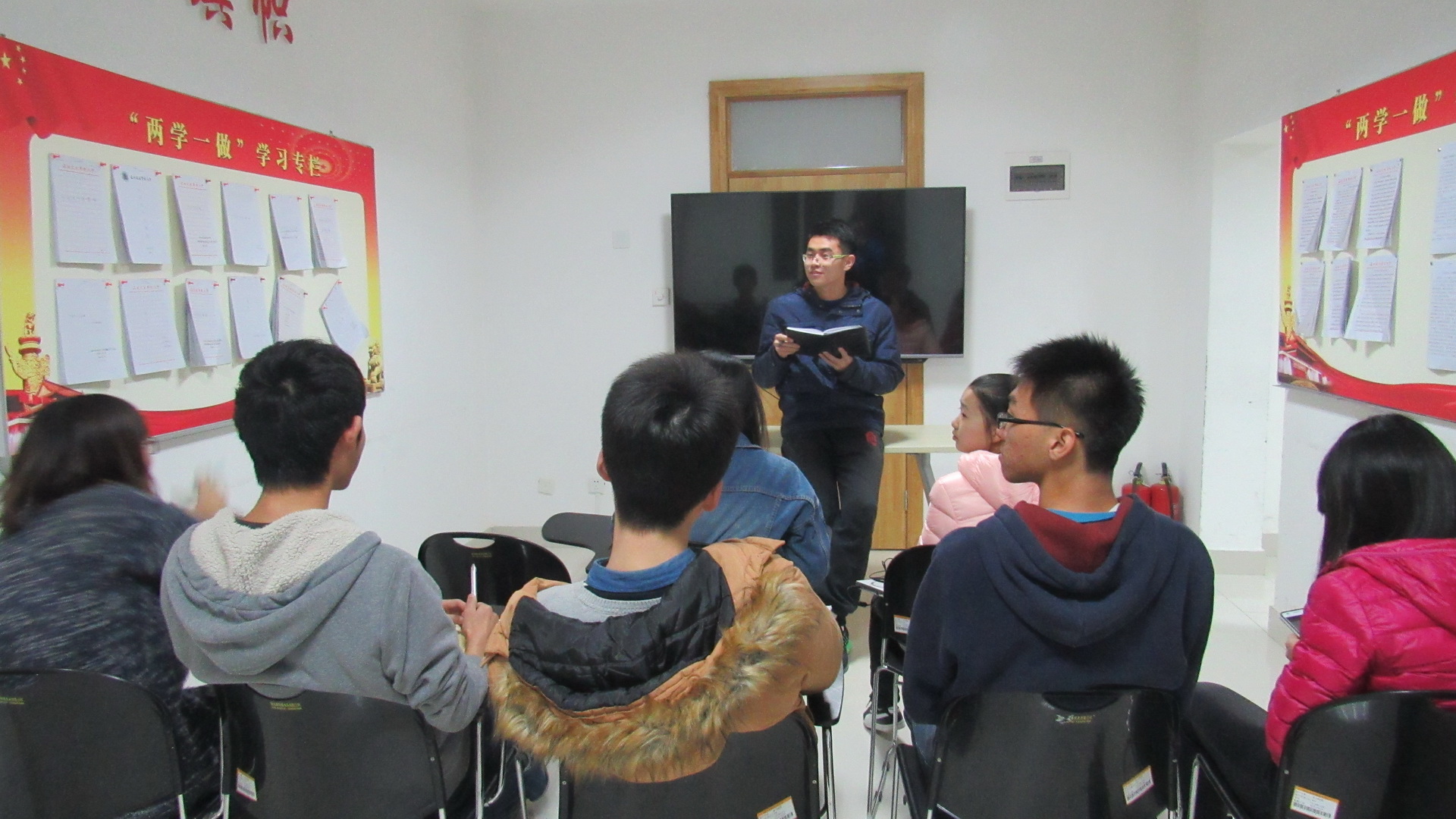 Village director assistant exchange
(Photo: Cao Shuaishuai; Translated by: Yan Xianhui)