To develop the students' sense of responsibility in accordance with socialism core values, CIE organized series of activities in last winter vocation.
CIE students left their foot steps in 6 provinces as they served as NWAFU "propaganda ambassadors" in their old middle schools. Beautiful scenery shown in the NWAFU trailer in school hall, NWAFU history, development and enrollment policies demonstrated in PPT, and the inquiry desk set on the school playground brought the audience a well-illustrated picture of NWAFU.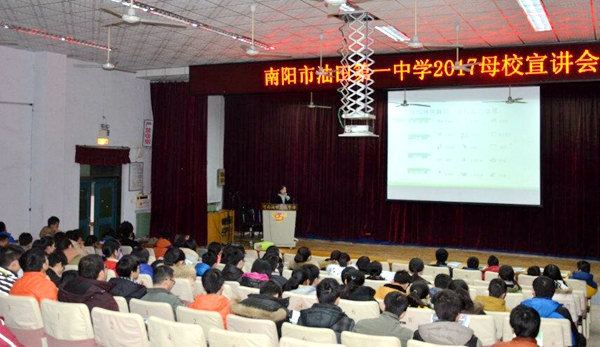 Another group of students got the permission to work in Yangling government and hospital as assistants. Chao Shuang, a Y2014 CIE student was one of them, who learned about the operation of public administration system and essential qualities of a qualified staff in the departments.
Some other students were encouraged and supported by CIE to visit revolutionary base and old battle fields. CIE student Wang Haiyan did well in this activity. She visited the site where history of Five Heroes On Langya Mountain was witnessed. Reading into the braves' courage, loyalty and tenacity, she realized the responsibilities she and her peers should take for the China's development.
(Translated by: Yan Xianhui)