It is another annual internship in Qinling mountains. To enrich the internship life of the students from CIE and College of Horticulture, and to strengthen the friendship between the teachers and students of the two colleges, an evening show was organized jointly deep in the Qinling Mountains on June 26th. The teachers and students of the two colleges were audience as well as performers.

The party kicked off in the singing show of two students. Jiang Yanji ignited the enthusiasm of the audience with the amazing high-pitched voice. Later, Party Secretary of CIE, Mz. Li, student counselor, Mr. Miao and Mr. Feng from Horticultural College came to the stage to deliver speeches. They not only encouraged the students to devote their full enthusiasm to the internship in Qinling, but also expressed their sincere wishes for the good life of the students. Next, the art show officially began. Li Shuai and Zhang Fuhua's beautiful dance "Red Dust Inn" won the applause of the students; Gao Xiang and Sun Puyu's comic dialogue "The Marriage Advertisement" brought the audience to laughters; CIE student counselor Miao Yuyang 's singing show "Acacia" pushed the party to a climax with the emotional singging and resonantly low voice; "Let me" and other wonderful performances also won thundering cheers of the audience. "Picture Puzzle" and other interactive games livened up the party. The affectionate and romantic performance not only spoke out the students' excellence in academic performance and comprehensive development, but also expressed the sincere friendship initiated in Qinling Mountains. This lovely evening will be part of their good memories in their life forever.

The splendid evening show not only enriches the life of students and teachers in Qinling Mountains, but also enhances their friendship, making the intership life more colorful and impressed.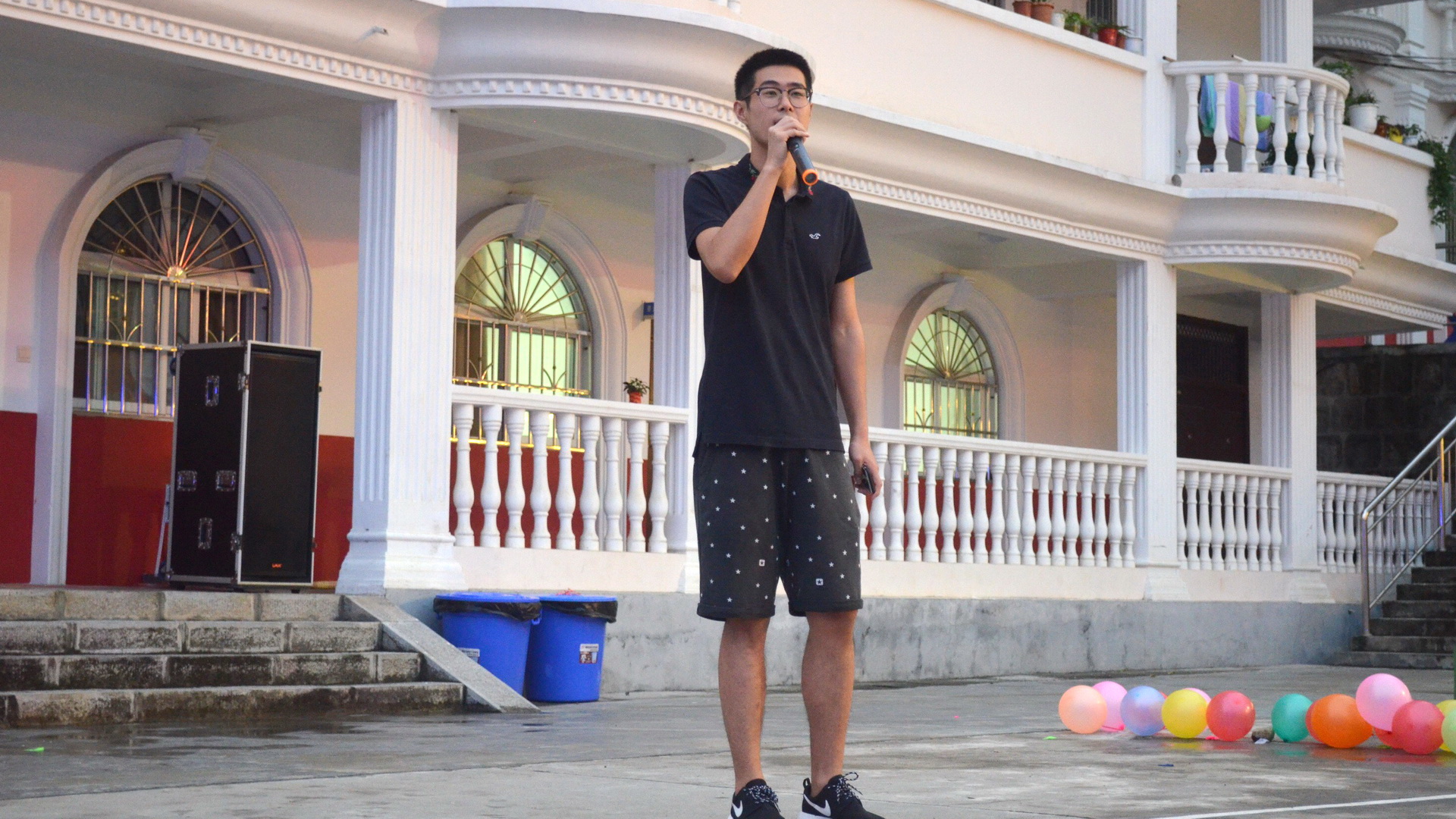 Student Counselor Miao Yuyang's Singing Show
(Photo from: Hou Renjie; Translated by: Yan Xianhui)